It is in the need of the time for tuition classes for most students in Singapore as the education system is slowly but surely ramping up the difficulty level for every academic year. It is hence a general opinion among students, tutors and parents that tuition should be started as early as possible. Here are the reasons why starting tuition early will be helpful for students!
PRESCHOOLARS
In preschool/kindergarten, children will mostly just be having fun and interacting with other kids and enjoying their time. Thus, it may not seem necessary to enrol them in tuition. However, tuition will help to ease their transition from preschool/kindergarten to primary school.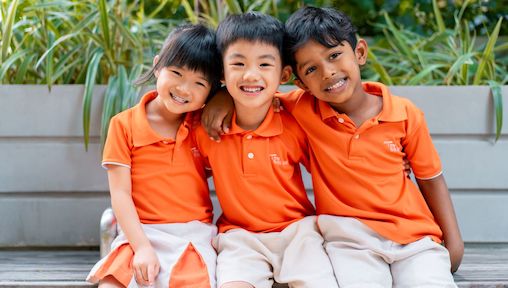 Primary school is a huge jump from preschool as the environment is completely different and many children will not be mentally prepared for it. Having a tuition teacher will help the child understand the importance of learning and help be much more prepared for primary school.
ONE-TO-ONE
Secondly, tuition allows your child to interact and learn from a teacher one on one compared to school where one teacher will have to handle many students at once. Although this is true for all ages, it is a lot more pronounced for younger students such as lower primary. Students in primary school are generally very restless and talkative and may disrupt the lesson a lot.

Teachers will have to constantly deal with this and thus, it will be very difficult for them to provide undivided attention to each and every student. This makes clarifying doubts and asking questions quite difficult during lesson time. Thus, students can instead note down their questions and doubts and clarify them with their tuition teachers instead.
This not only helps students who are lagging in classes but also students who are well ahead and find the lessons in school too easy. Tuition teachers will be able to identify this and give them more challenging concepts and questions to work on which will give your child a huge head start.
LEARNING IS ENJOYABLE

Tuition will help ensure that your child will have adequate amounts of play time along with learning. Many parents might think that with tuition, their child will not have any free time and will not be able to play and hangout like every child should be doing.
Tuition just ensures that the child makes full use of their study time, and the rest of their time can be used for playing instead. Without tuition, children are bound to focus a lot more on playing and even if you as a parent set aside time for them to study, there is no guarantee that they will make full use of it.
[Pexels]
Moreover, at primary school level, children will have a lot of questions when doing their homework or reading through their notes and thus, parents are required to sit with their child during study time which makes parents have a much busier schedule. In the case where both parents work, this may not even be possible, and it can never be ensured that the child is studying properly without a tuition teacher.
WHOLESOME TEACHING
Aside from teaching subjects, tuition teachers will also be able to help young children be able to set a goal and put in the effort to achieve it. Many of us have personally felt regret for not putting in enough effort when we were younger because we lacked both the discipline, the wisdom and the drive to put in the effort to achieve what's best for us.
[Pexels]
However, with a tuition teacher, these habits can be enforced from a young age. Not only does this provide an advantage for your child at their current age, it also ensures that these good habits stick with them even when they grow older.
IN CONCLUSION

Singapore is a country that has a meritocratic education system and thus, inevitably is very competitive with everyone trying to be the best at what they do so that they have an advantage in terms of opportunities and career. With having a tuition teacher at a young age, as mentioned in all the points above, your child will have a huge head start which will be extremely valuable in our society.